Review: Cheap Bluetooth CAT Dongle for FT-817, FT-857 and FT-897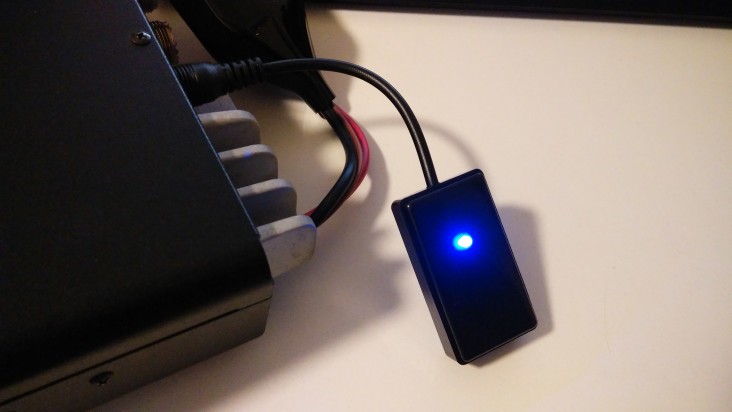 Almost three weeks ago I ordered a Bluetooth CAT dongle. Those are currently being sold by Chinese retailers on eBay for about 10-12 €. Finally, I had it in my postbox today.

The small device measures 50 x 22 x 13 mm and only weighs a couple of grams. The cable length is just over 70 mm and there is a blue status LED as well. Getting this thing to work is really not a big deal: Make sure that the FT-8×7 transceiver is set to 9600 CAT baud rate, plug the device in and switch on the transceiver. The blue status LED will begin to flash and it can be connected to from either PC's or smartphones/tablets/laptops. Simply scan for new devices and choose the dongle (password: "1234").
Once the connection is established the transceiver can be remotely controlled with basically any software package or app. I haven't had much time for testing so far but tried it out using Ham Radio Deluxe. It works flawlessly!
I also tried to use this bluetooth CAT dongle for programming repeater frequencies into the FT-857D using the latest daily Chirp build. Unfortunately, this doesn't work as I supposed beforehand: While it is possible to read out memory channels, I always got error messages when trying to write a repeater list to the 857D. Exactly the same problem had been reported to the Chirp developers but hasn't been resolved since October. Hopefully, it will be sorted out soon.
Update
While those bluetooth CAT dongles used to be available w/ one baud rate only (9600) there are several versions on sale now. Make sure you buy the proper version otherwise you might get into trouble trying to run an antenna tuner and a bluetooth dongle at the same CAT port (eg. Yaesu FT-857D w/ LDG YT-100)